Advances in of Natural Language Processing and Machine Learning are broadening the scope of what technology can do in people's everyday lives, and because of this, there is an unprecedented number of people developing a curiosity in the fields. And with the availability of educational content online, it has never been easier to go from curiosity to proficiency.
We gathered some of our favorite resources together so you will have a jumping-off point into studying these fields on your own. Some of the resources here are suitable for absolute beginners in either Natural Language Processing or Machine Learning, and others are suitable for those with an understanding of one who wish to learn more about the other.
We've split these resources into two categories:
Online courses and textbooks for structured learning experiences and reference material
NLP and Machine Learning blogs to benefit from the work of some researchers and students who distill current advances in research into interesting and readable posts.
The resources on this post are 12 of the best, not the 12 best, and as such should be taken as suggestions on where to start learning without spending a cent, nothing more!
6 free Natural Language Processing & Machine Learning courses & educational resources:
6. scikit-learn, a popular Python library for Machine Learning, has a number of hands-on tutorials, including some on text data.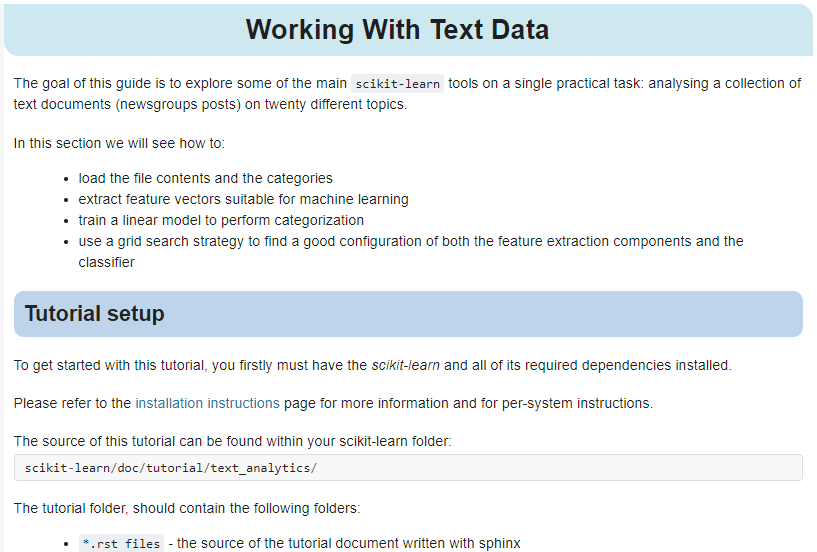 6 Natural Language Processing & Machine Learning blogs to follow
Looking into some of these educational resources and keeping an eye on these blogs is a great way to become more proficient in Natural Language Processing and Machine Learning. Be sure to keep an eye on the research sections of our website and our blog to read about new research from the Science team!
While these are great resources for starting a journey to become proficient in Natural Language Processing and Machine Learning, you can leverage these technologies in minutes with our three NLP solutions.
Stay Informed
From time to time, we would like to contact you about our products and services via email.