AI-Powered News Products
The easiest way to build intelligent news pipelines
Leverage our content partnerships, state of the art NLP, and robust data pipeline in your products and applications.
No more scraping or licensing

No painful build process or maintenance or licensing issues. Get started straight away.

Multilingual NLP and translation

Translated content ensures you can offer a truly global monitoring process.

Real-time event detection

Group and cluster similar articles for advanced discovery and investigation workflows.

Visualization ready insights

Use our content enrichments at an aggregate level to discover patterns and trends.
Real-time and historical news content and insights
We monitor tens of thousands of multilingual news outlets in real time to give you an enriched and flexible news data feed. Search, analyze, and leverage enriched and translated news content in your apps and solutions.
An end-to-end News Intelligence solution
When it comes to stocks, you need to stay informed in real time. That's why Revolut use Quantexa News API to help their users stay informed of global market news in their app.
Providing impact news to Revolut users.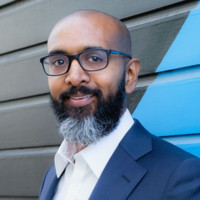 "Quantexa's News Intelligence solution allows us to provide relevant, timely, and trusted news updates for our wealth and trading customers. This helps our users make informed decisions when trading in the Revolut app."

Andre Mohamed

Head of Wealth and Trading
AI-Powered News Intelligence
Supercharge your news applications and features with our state-of-the-art ML and NLP features
Comprehensive coverage

90,000+ global web and licensed sources

Global reach

Global reach across 200 countries with multilingual NLP

Metadata Extraction

Extensive source and author metadata

Structured news

26 searchable NLP enrichments per article

Event clustering

Event detection and article deduplication.

Advanced Analytics

Time series and trend analysis

Stay alert

Keep informed with custom webhooks and push notifications.

Get started now

Use Search UI to get up and running in minutes.