Information Services
Streamline manual tasks with automated discovery and investigation
Our AI-powered News Intelligence Platform makes it easy to build more effective research applications and processes.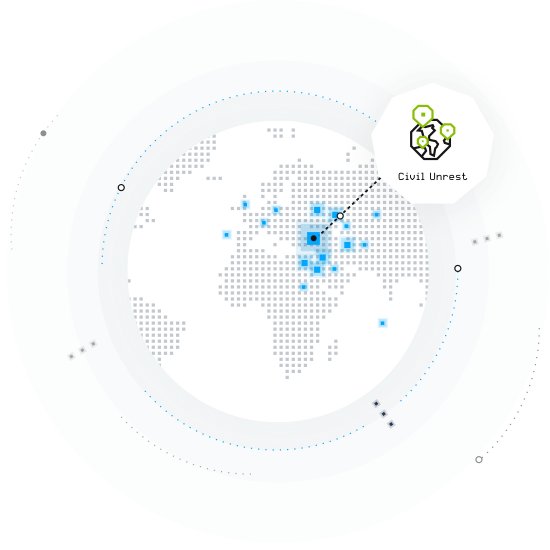 Event detection and investigation

Discover and investigate breaking news events by uncovering the stories and information that matter to your analysts.

Augment research processes

Augment analyst research tasks with contextual information extracted from news content.

Advanced analytics and modeling

Enhance your analytics and reporting capabilities with easy access to structured news data.
An end-to-end News Intelligence solution
Global coverage for effective investigations
Effective research and investigation requires access to both mainstream and longtail news content. Our curated content partnerships mean we can ensure your reach is as wide or as narrow as you need, through a variety of content types, languages, and geographical regions.
Local, national and international news
90,000 global sources
Access 1.2 million articles per day
Separate signal from the noise
Finding what matters in the millions of pieces of content published online everyday is next to impossible for your analyst teams. Our Natural Language Processing engine adds 26 data points to every article analyzed, providing an unlimited combination of search criteria and filters to find what matters.
Track entities (companies, individuals, and topics)
Analyze sentiment
Categorize articles
Summarize content
Real-time event discovery and investigation
News content provides a snapshot of what's happening in the world at any given time. With our clustering and event detection capabilities, it's never been easier to build a 360° view of events reported as they unfold. Track how stories develop over time, understand the severity of events, and extract relevant information that might impact risk or opportunity.
Group articles by event
Deduplicate similar stories
Extract key event information
Built for data science and product management
End-to-end News Intelligence Platform
Everything you need to build scalable AI-powered discovery and investigation workflows
Global reach

Global reach across 200 countries with multilingual NLP

Mulitiple languages

Multilingual content, translated and search ready

300 million articles

Real-time search and 5 years' historical search

Structured news

26 searchable NLP enrichments per article

Topic Tagging

Topical tagging for more than 4,000 known categories

Event detection

Deduplication and real-time clustering capabilities

Advanced Analytics

Time series and trend analysis

Easy to set up

Seamless integration and robust SDKS