Today marks ten years since I moved to Ireland to start AYLIEN with my incredibly talented colleagues.
As they say, timing is everything. This can't be more true for a young startup building a product that has never existed before. When we first launched our Text Analysis API, our thesis was that there was an evolving cohort of developers and builders out there who were becoming increasingly reliant on unstructured data sources in the apps and solutions they were building. NLP (natural language processing) capabilities at the time were only available to the largest organizations with deep pockets and large engineering teams. Therefore, we made it our mission to simplify and democratize NLP for developers and data scientists.
In the decade that followed, NLP and ML technology went through one groundbreaking innovation after another, and we certainly played our part by open-sourcing our knowledge, educating customers, and making state-of-the-art NLP services available to the masses. If we were a surfer, we started out hoping for a 3-metre wave and instead got a full-blown tsunami!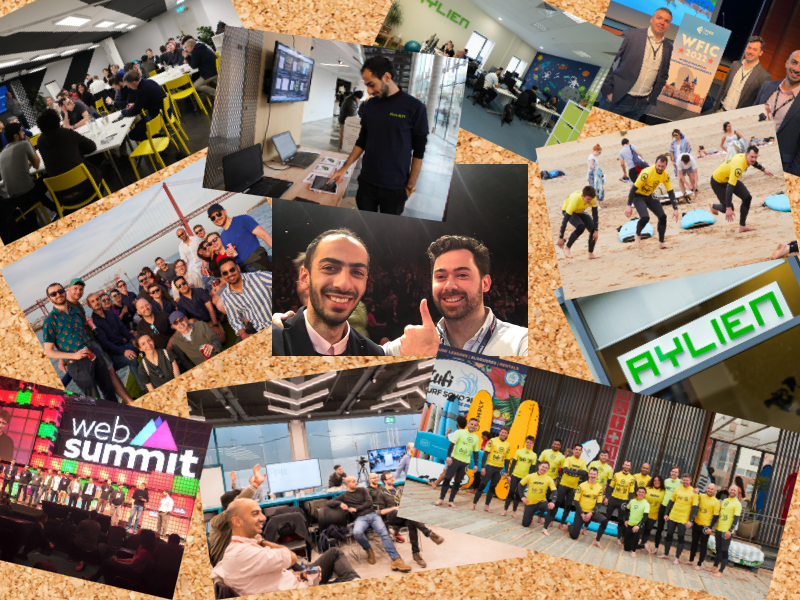 Through a relentless focus on making something useful for customers, AYLIEN went through a few major iterations and a variety of product offerings (News API and Radar) until we landed on a problem worth solving: building a platform for applying NLP and machine learning to the world's unstructured data to significantly improve how organizations make decisions.
At a personal level, I fail to find the words to describe this incredible journey. There's no denying that succeeding in business is the primary motivation for any entrepreneur. However, as I grew older I found a lot of meaning and fulfillment in the human side of building a business–bonding with colleagues, helping and watching them go through their own growth journeys, and celebrating our successes together. I've lost count of how many of my colleagues got married, had kids, or furthered their education and career while working at AYLIEN. I am proud of how far we've all come together and I'm super excited to finish 2022 on a high after a fantastic year of growth, with many new key partners and customers.
A big thank you to my amazing colleagues and our customers and investors who joined us on this phenomenal journey over the past years. Here's to the next decade!
Stay Informed
From time to time, we would like to contact you about our products and services via email.