The COVID-19 pandemic has seen disruption of a magnitude few of us have previously encountered.
Most organizations are currently looking for ways to protect themselves. In financial institutions across the world, risk management teams are working on overdrive to identify and assess the impact of emerging risks associated with COVID-19 so that mitigation can be planned and implemented. We've spent some time covering some of these topics and applications for news in previous blogs.
Coronavirus Goes Viral – Tracking the Outbreak via Global Media Signals - read
COVID-19: Measuring Industry Impact With Media Signals - read
We also released a free Coronavirus News Dataset for data scientists, researchers, and hobbyists who wish to unearth insight and analysis from the world's media by leveraging our NLP data enrichment.
Download it here.
News as a Risk Signal
One aspect of an emerging risk strategy is monitoring the news. Global and regional news has played a huge part in this crisis, ever since the first whispers that something terrifying was happening started to emanate from Wuhan.
Predicting what will happen next, however, is obviously extremely difficult, but utilizing the news to track what has already happened, and what is currently happening, is essential to gauge particular impacts, and advise mitigation plans.
There is a problem though: the volume of news is overwhelming. Combing through it manually is simply not effective or efficient (or even possible) for the majority of organizations. That's why AYLIEN has built an intuitive and easily digestible real-time dashboard for tracking the impact of the coronavirus pandemic on countries, industries, and companies.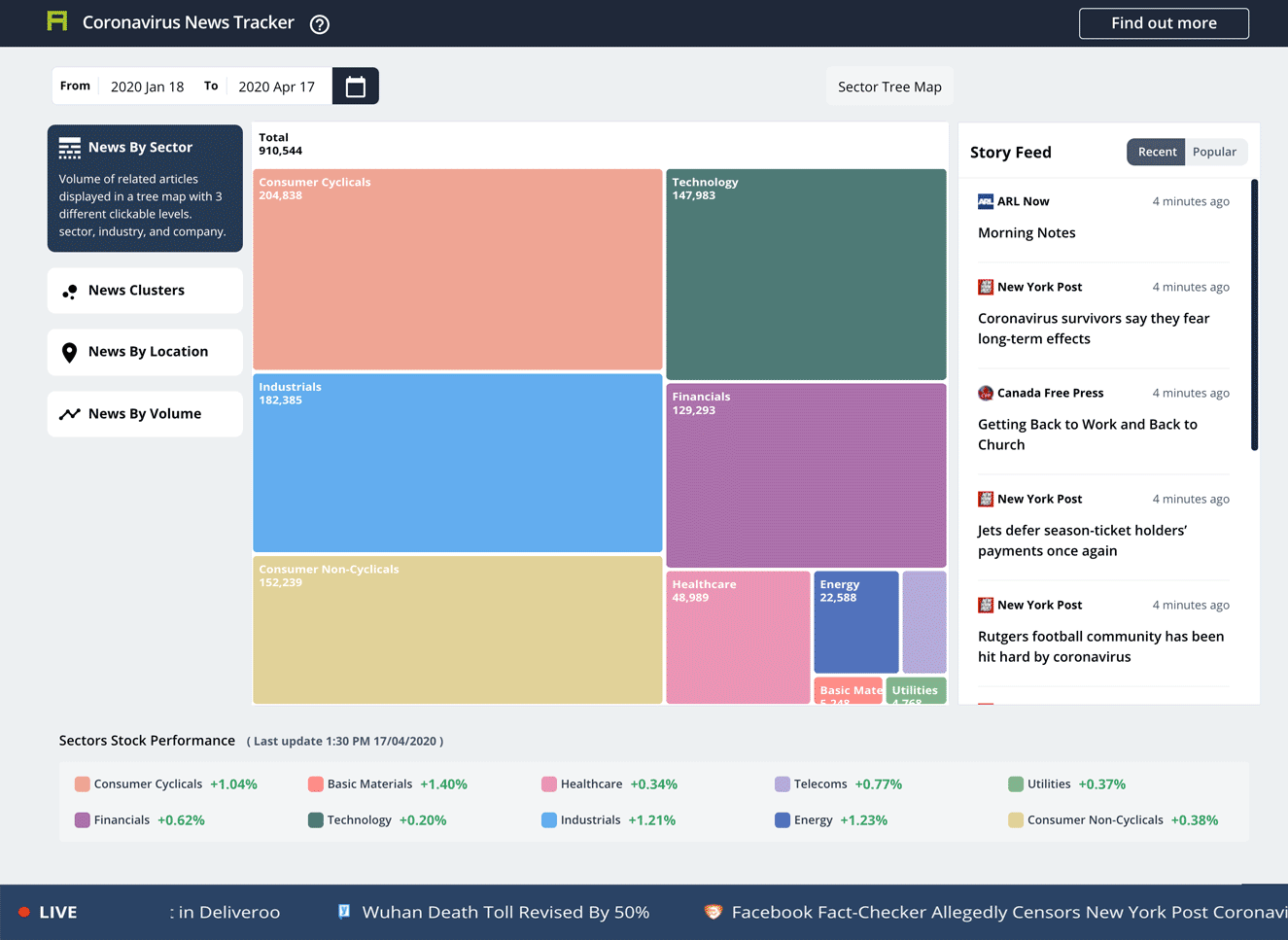 AYLIEN's coronavirus news dashboard is intended for financial institutions that are looking to identify, track, and quantify the impact of the COVID-19 pandemic on the world economy and on their own business.
Coronavirus News Dashboard Features:
News tree map: A quick way of filtering news by sector, industry, and company. Find news on any company in 3 clicks.
News clusters: Get a high-level view of the world's news landscape to discover events and topics of interest based on your filters.
News geo map: Discover country-specific based news. Simply move around the map and click on the country you wish to explore.
Volume of news stories: Understand how media coverage for each industry has changed towards coronavirus by tracking the volume of stories over time.
Explore it here.
In the meantime here's hoping that in the next few months, there will be a rush of positive articles from researchers and journalists about a global recovery.
Stay safe everyone.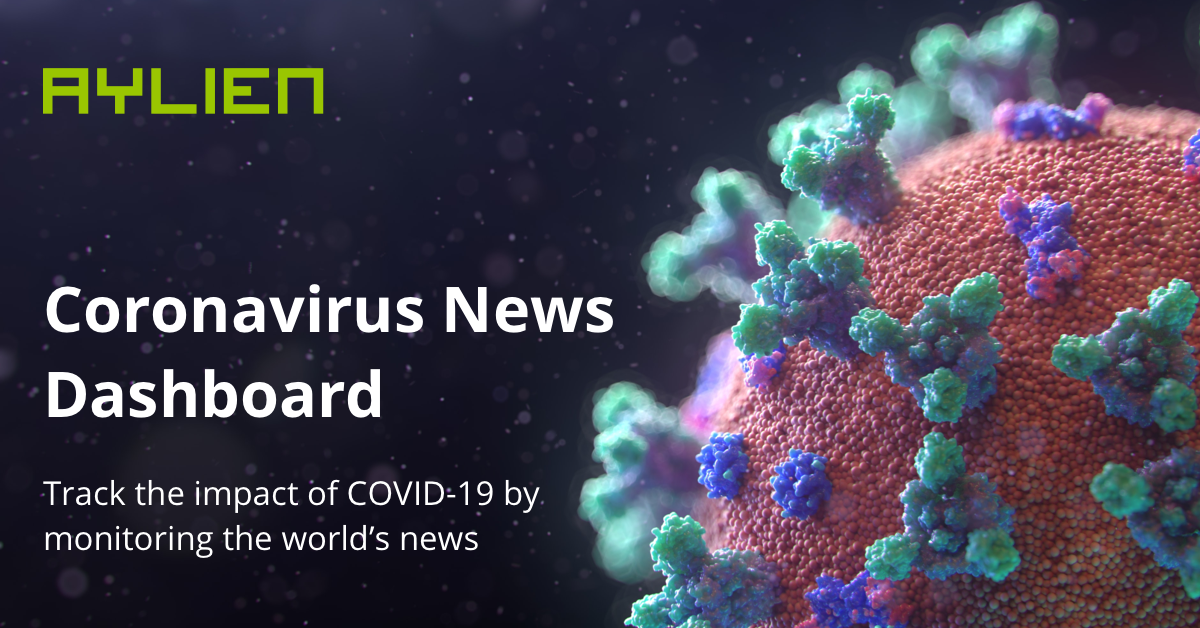 Stay Informed
From time to time, we would like to contact you about our products and services via email.