Following the launch of news intelligence datasets relating to Natural Disasters, Nasdaq 100 companies and Financial Crime, we have collated a free Country Risk dataset focusing on India.
As the world's fifth largest economy, India is a hub for business opportunity and foreign direct investment. However, India's diverse cultural, economic, political and geopolitical landscape make it vulnerable to risk.
In the last year alone, India has seen major civil unrest sparked by the contentious Citizenship Amendment Act leading to clashes between Hindus and Muslims, violent border disputes with China and, of course, economic shock caused by COVID-19.
Identification of Risk Related Stories
There are many different definitions of country risk, but we utilized a general taxonomy of Political, Economic and Criminal risk. In this taxonomy, the three broad risk categories include various sub-groupings :
Political – Unrest, conflict and war, freedom of the press, human rights
Economic – Poverty, GDP, government debt, economic sanctions, credit ratings
Criminal – Organised crime, drug trafficking, corruption
Using AYLIEN's categories enrichment, we searched for articles that were tagged to IPTC codes that aligned with these sub-groupings spanning May 2019 to June 2020 inclusive. We also limited to stories that mentioned India, an Indian state or region or Indian city in the title, ensuring that the story relates to a relevant location.
Download the data here.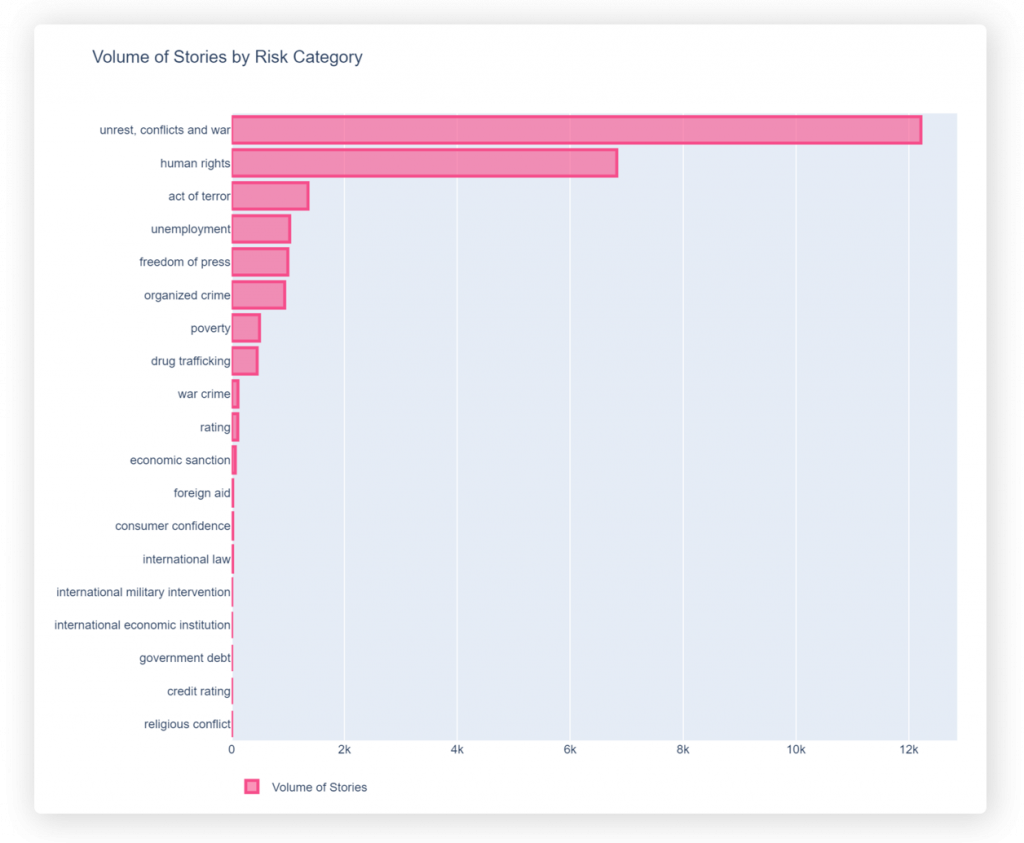 What's in the dataset?
Size: 0.3 GB (~23,000 news articles)
Language: English content only
Timeframe: May 2019 – June 2020
Sources: 98 distinct sources
Stay Informed
From time to time, we would like to contact you about our products and services via email.