A new way for developers to get started with Quantexa News API
Instantly build sophisticated queries, view results through advanced visualizations, and export code.
Build
Create complex queries in seconds
Immediately start building advanced queries combining multiple search parameters and filters, such as:
Entities: Choose from over 5.6 million tagged entities (people, places, locations etc.)
Smart Tagger: Choose from over 4,500 category and industry tags from our proprietary taxonomy.
Sentiment: Filter for positive, neutral, or negative titles.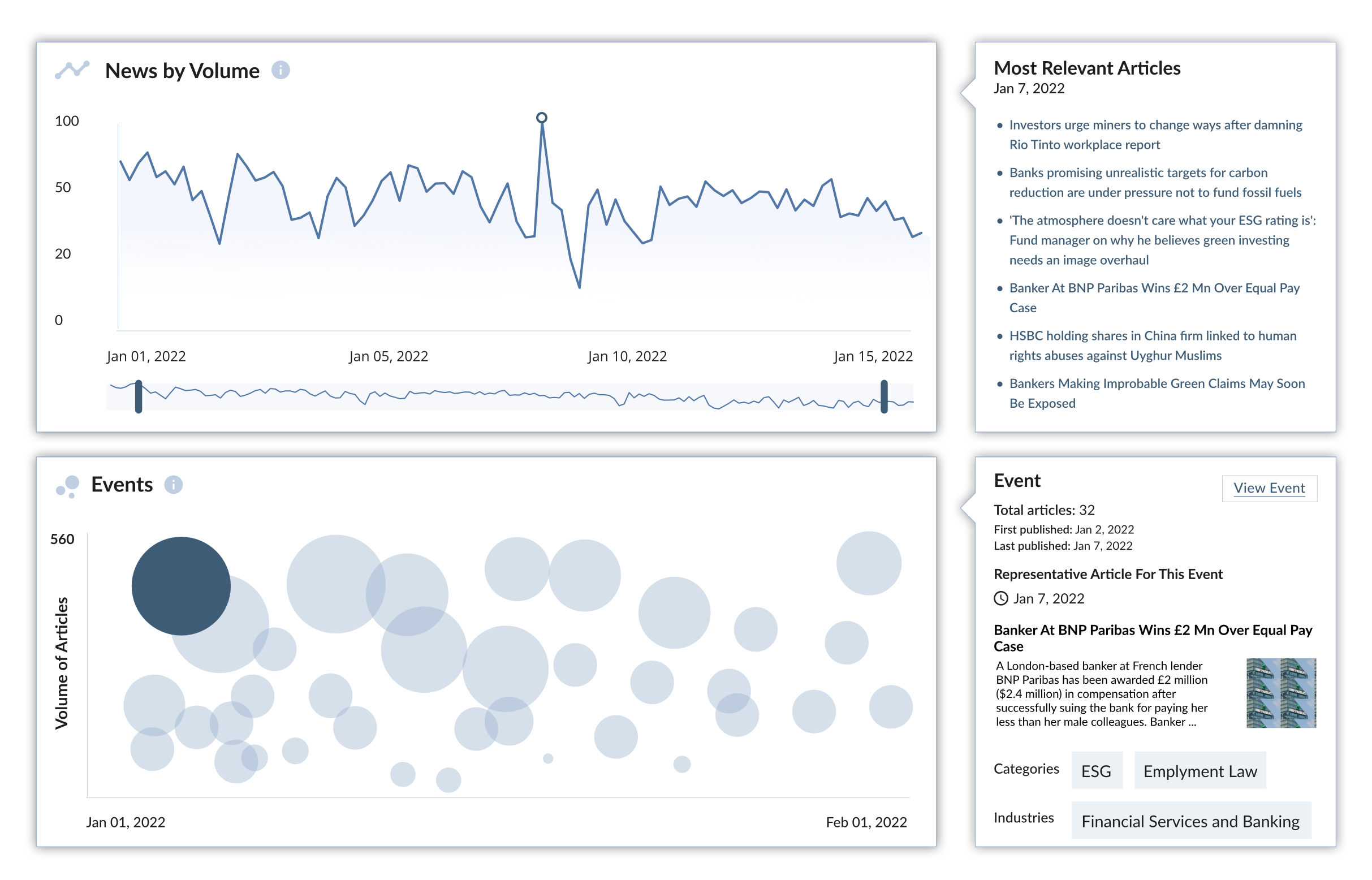 Refine
View results instantly, and edit and iterate on the fly
Instantly view advanced visualizations and deep dive into article investigation:
Time series: Charts news volume over a set timeframe. Spikes show an event has occurred.
Event clusters: Groups similar articles together. The bigger the bubble the more articles about the event.
Saved searches: No need to start from scratch each time. Quickly edit and update to refine queries.
Export
Copy the query and start hitting the API
It couldn't be easier to export your working code query from Search UI for use in your external API environment:
Developer tab: Contains query and response in 4 formats.
Copy: Simply click copy on your chosen query format and paste it into your developer environment.
Formats: Curl, Python, Java, Javascript.