What are you currently working on?
I'm specifically focused on generating new business for RADAR. Since the product does not fully exist at the moment, I'm largely generating interest from Tier 1 Banks so that once the product is able to be used by risk teams, we have a preexisting pipeline.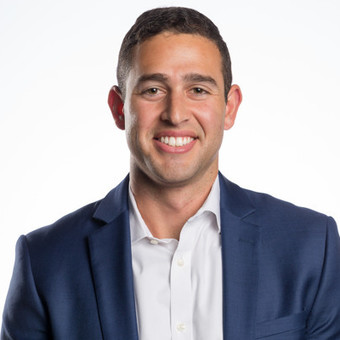 Top tips for staying sane during the pandemic?
Change up your surroundings as best you can.
Do you have a 2020 (so far) highlight?
Still holding out!
What's the best thing about working at AYLIEN?
The people and culture.
Do you believe in aliens and/or ghosts? Explain your reason(s).
No.
Dessert or Cheesboard?
Dessert.
What did you want to be when you grew up?
Doctor.
Have you started a new hobby or interest during the pandemic?
Biking.
What would you choose for your last meal?
Surf & turf!
What is one thing your fellow AYLIENs don't know about you?
I'm a big fisherman!
Your favourite holiday destination so far?
Kenya.
Favourite Book/Album?
Fav book - Steve Jobs by Walter Isaacson.
Fav Album - Grey Street by Dave Matthews.
Fav TV Show - Entourage.
Fav Film - Flight.
Stay Informed
From time to time, we would like to contact you about our products and services via email.